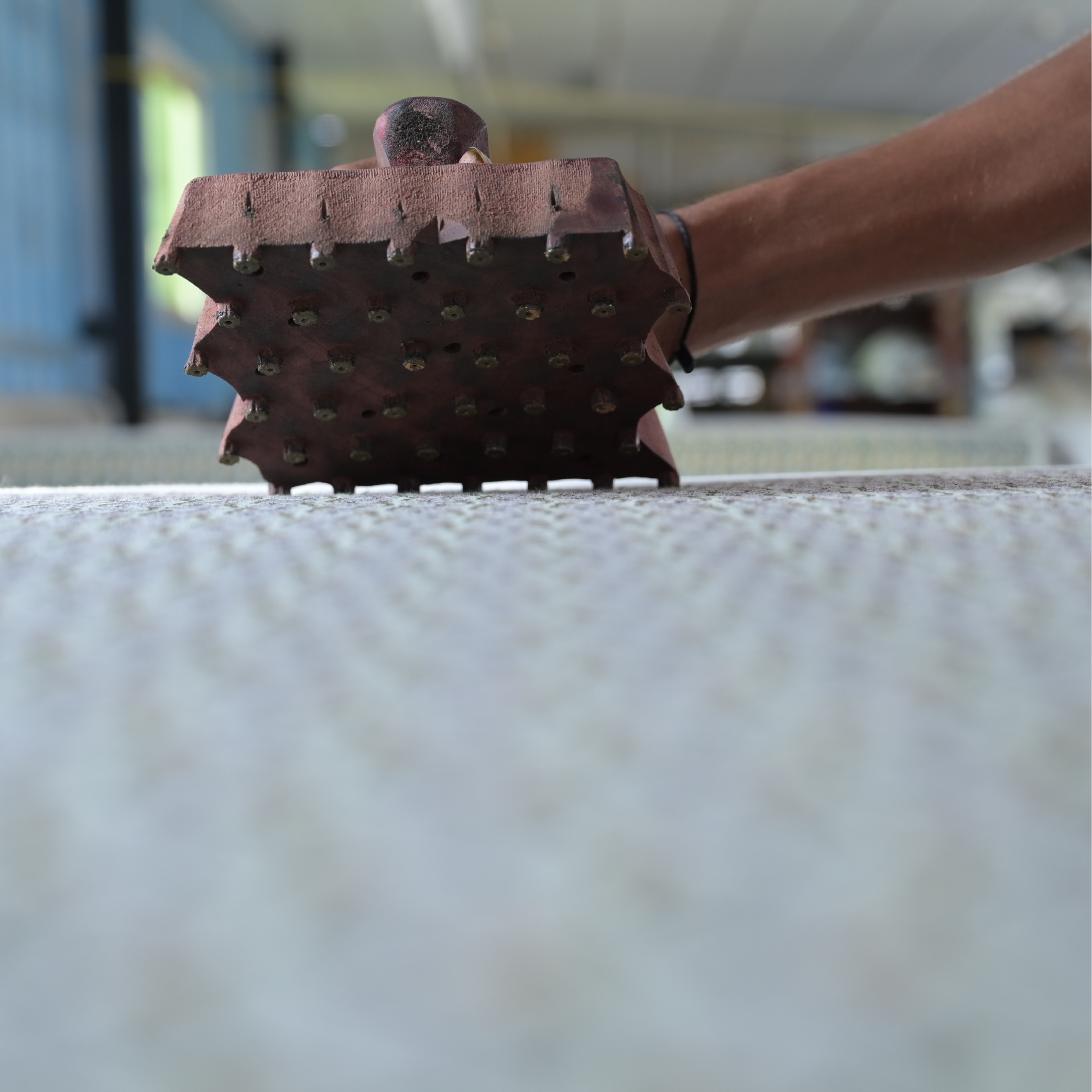 The Timeless Elegance of Block-Printed Textiles: Art, Culture, and Comfort
In the world of home textiles, where trends come and go, one art form stands resolute, having carved its own niche of timeless elegance - block printing. This age-old technique remains one of the most popular and beloved forms of textile artistry. Rooted in culture and history, block-printed textiles seamlessly blend tradition with modernity, offering a plethora of benefits that make them cherished items in every home.
Rich in Culture and History
Block printing boasts a history that spans centuries. Its origins can be traced back to ancient civilizations like India and Japan, where artisans meticulously carved intricate designs onto wooden blocks. Today, this tradition lives on, with contemporary artists infusing new life into this age-old craft. The result is a rich tapestry of designs that reflect the culture, stories, and traditions of the regions where they are crafted.
Fast in Colors, Easy to Care For
Block-printed textiles are known for their vibrant and fast colors. Thanks to modern dyeing techniques and high-quality pigments, these textiles retain their brilliance even after numerous washes. The process of block printing ensures that the colors penetrate deep into the fabric, making them resistant to fading and bleeding.
Caring for block-printed textiles is a breeze. They can be easily machine washed or sent to a dry cleaner without the fear of colors bleeding or fading. This convenience makes them an ideal choice for everyday use, where style and ease of maintenance go hand in hand.
Skin-Friendly and Soft
Block-printed textiles are not just easy to care for; they are also gentle on the skin. The dyes used in the printing process are skin-friendly and non-harmful, making them suitable for all family members, including those with sensitive skin. Moreover, the technique of block printing doesn't compromise the soft hand feel of the fabric. Each piece retains its natural softness, offering comfort beyond compare.
Ocean Home: Masters of the Craft for Over 45 Years
When it comes to block-printed textiles, Ocean Home is a name that commands respect and trust. With a legacy spanning over 45 years, Ocean Home has perfected the art of block printing. Their commitment to preserving tradition while embracing innovation has made them true masters of the craft.
Every piece from Ocean Home is a testament to their dedication to quality and design. Carefully curated and crafted, their block-printed textiles showcase the intricate beauty of this art form. Buying block prints from Ocean Home is not just a purchase; it's an investment in quality, culture, and comfort.
In a world where trends come and go, block-printed textiles remain a constant source of beauty, culture, and comfort. Their rich history, vibrant colors, easy care, and skin-friendly qualities make them an enduring choice for homes around the world. And with artisans like Ocean Home continuing to honor this tradition, you can be sure that your investment in block-printed textiles will stand the test of time, both in terms of style and quality.